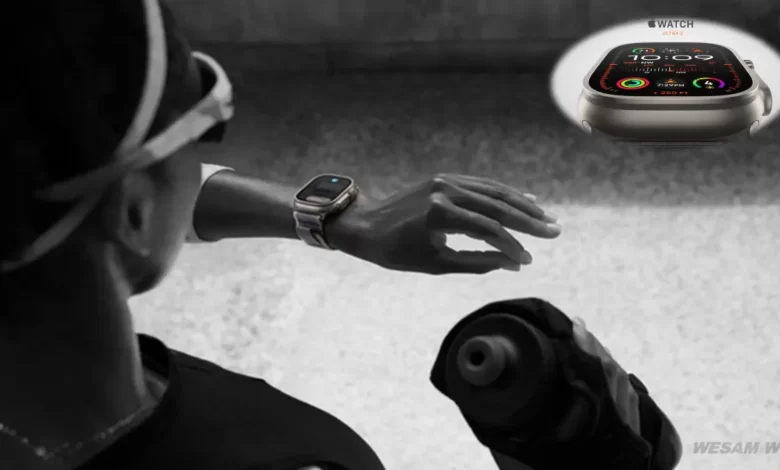 Apple officially presents the next generation of its distinctive smartwatch, Apple Watch Ultra 2, and the peak screen brightness has been raised to 3000 nits and the new two-click feature is supported.
Apple Watch Ultra 2 design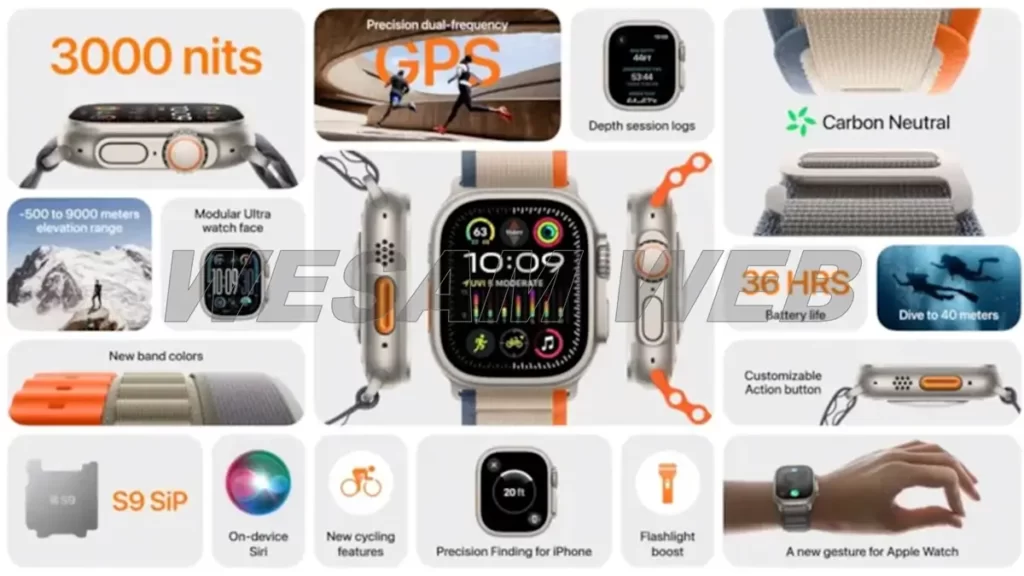 Apple unveiled the second generation of the Apple Watch Ultra along with the ninth generation of the Apple Watch during the Apple event iPhone 15. The Apple Watch Ultra 2 is considered the best and most powerful smartwatch from Apple, and it maintains the same design and materials as its predecessor, but it features improvements in Devices.
As mentioned, the design of the Apple Watch 2 Ultra remains unchanged from its previous generation. Apple acknowledges that, unlike the first generation made from non-recycled aluminum, this smartwatch is made from 95% recycled aluminum to reduce environmental waste and carbon production.
Apple refers to these products as carbon-neutral. In terms of strength and durability, it is adapted for use at depths of up to 500 meters below sea level and 9,000 meters above sea level.
Display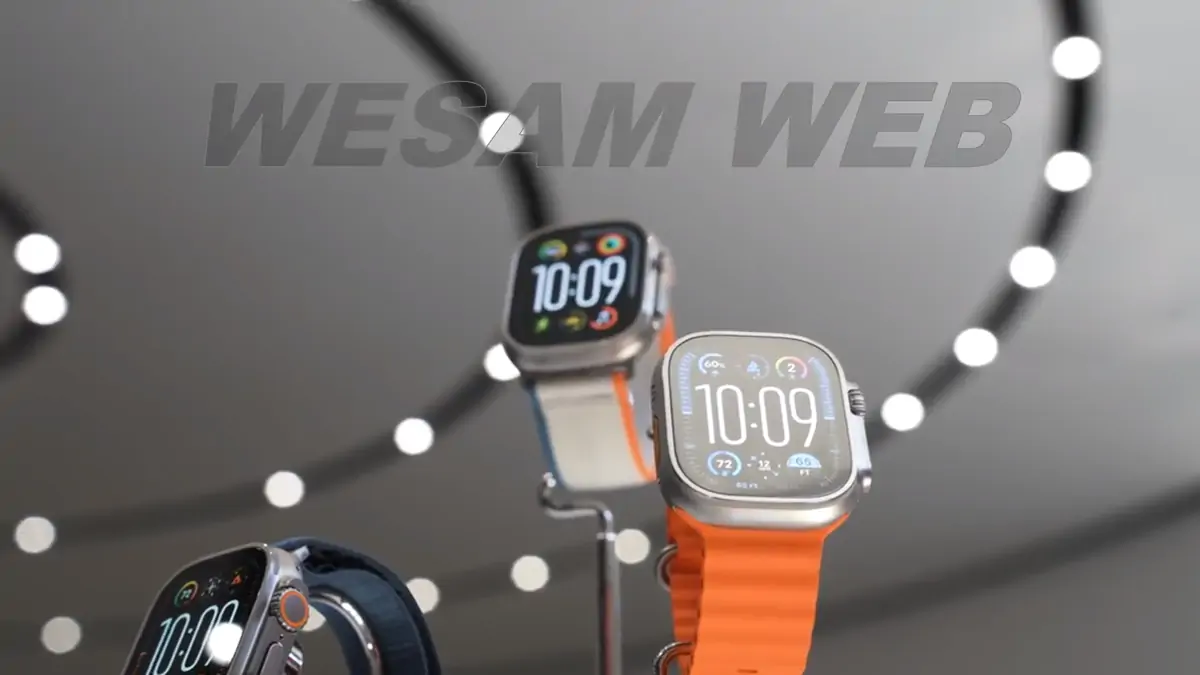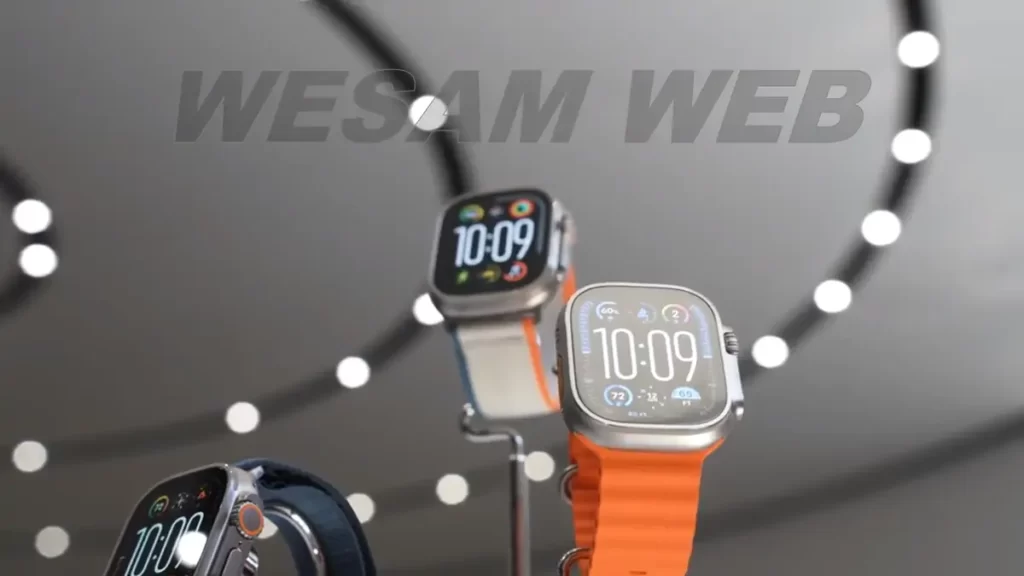 The Apple Watch Ultra 2 features a new 49mm display, boasting a brightness of 3000 nits per square meter according to Apple, which is 50% higher than the previous generation.
It is considered the brightest screen among Apple watches. The screen is so bright that Apple even considered a manual flashlight function for it.
Apple Watch Ultra 2 performance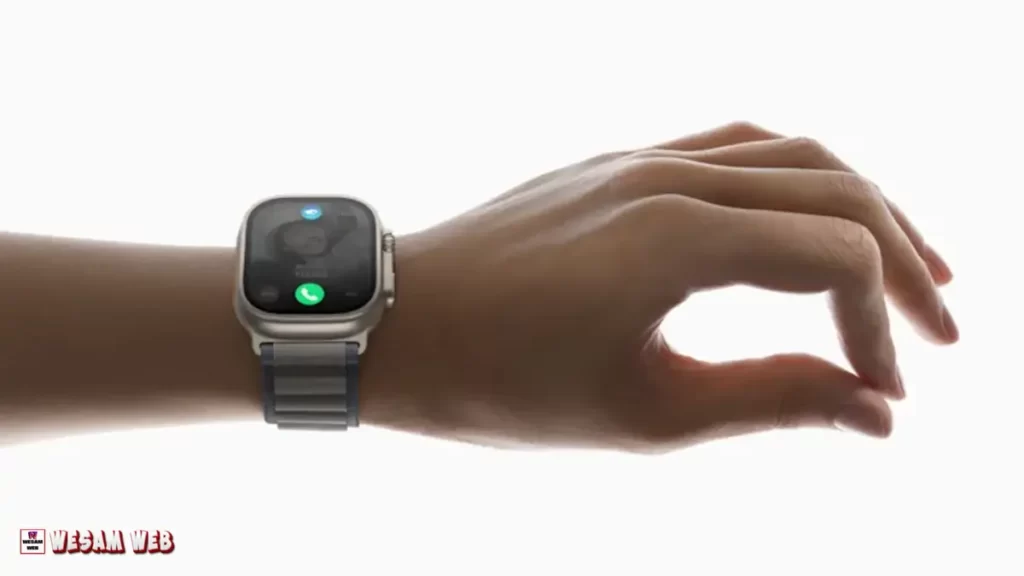 In the performance department, there is the new and improved S9 SiP chip and the second generation of the Ultra-Wideband chip.
The S9 chip contains approximately 60% more transistors and offers about 30% better performance than the S8 chip used in the previous generation. According to Apple, this chip utilizes a quad-core neural processing engine promising doubled performance in artificial intelligence and machine learning tasks.
The new Apple Watch Ultra maintains the same battery life as its predecessor, with a battery life of 36 hours and 72 hours in low-power mode.
Features and Facilities
Like the Apple Watch Series 9, the Apple Watch Ultra 2 supports a new two-finger gesture that works by tapping the index finger and thumb together to execute certain commands faster, such as answering or ending calls, playing music, and setting alarms.
Thanks to the neural processing engine, the new gesture analysis and processing data from the accelerometer, gyroscope, and heart rate sensor, and executes commands by detecting changes in blood flow and wrist movements simultaneously. This feature will be available to new Watch Ultra owners as a software update next month.
Siri is now present independently on the Apple Watch, allowing users to access health data and execute commands like starting an activity or a timer without needing an internet connection. For the new Apple Watch Ultra, a new watch face called Modular Ultra has been considered to display more data such as seconds, altitude, and depth in real-time.
Additionally, when entering dark environments due to the ambient light sensor, the watch's interface will automatically switch to dark mode.
The Watch Ultra 2 features new capabilities for water sports and divers. The depth tool records dive reports and makes them available to the user with location data for start and end points. Users can view important data such as maximum depth, number of dives, and elapsed time, as well as receive alerts related to their physical condition such as heart rate during activity.
With the Ultra Wideband chip, a new feature called Precision Finding has been added for Apple Watch Ultra and iPhone 15 users, allowing the Apple Watch to pinpoint the precise location of the phone and find the lost phone by distance and direction.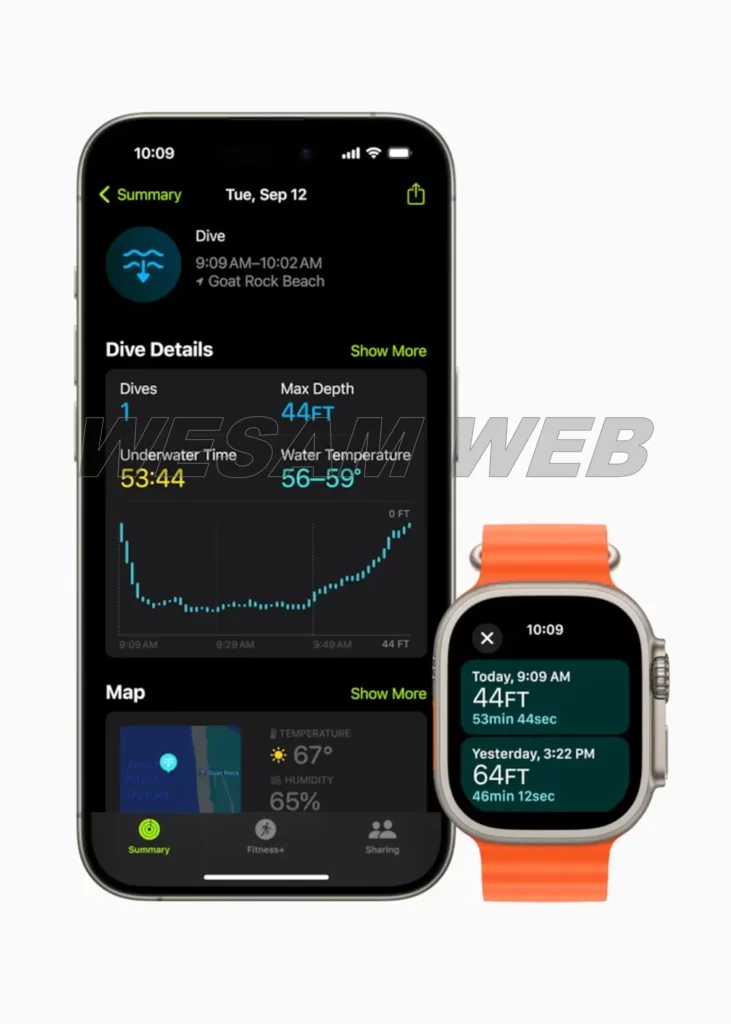 The Apple Watch Ultra 2 runs on watchOS 10 by default, featuring new features such as Smart Stack and new watch faces. Other features of watchOS 10 for the Apple Watch Ultra 2 include redesigned tools like the compass and map, and a new feature that uses the light sensor to inform the user about the duration of exposure to sunlight.
Apple Watch Ultra 2 Releases, Price, and Release Date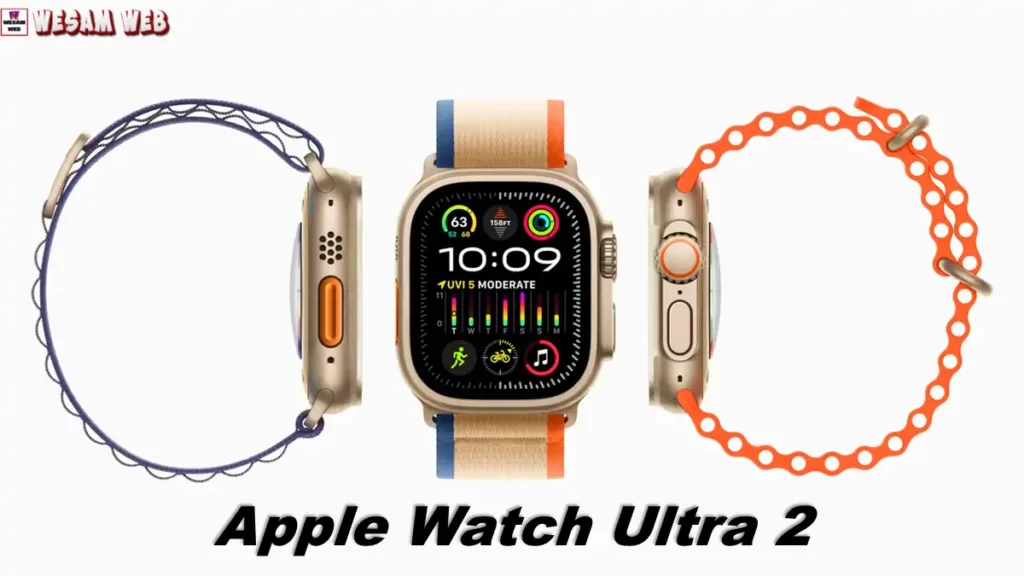 The price of the Apple Watch Ultra 2, as before, is only available in the 49mm version with Trail Loop, Alpine Loop, Ocean Band in blue, navy, olive, orange, orange beige, silver green, and dark blue colors. The starting price for this smartwatch is $800, and it will be available for purchase starting from September 31st.