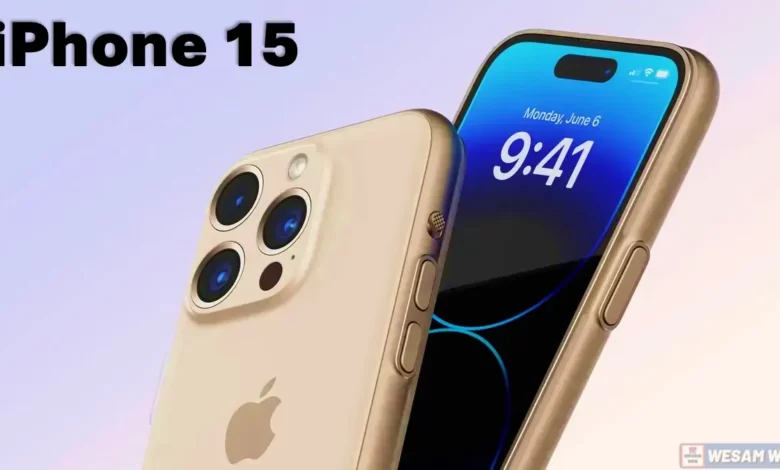 What's Apple's plan for the iPhone 15 series? This article discusses all the rumours surrounding Apple's 2023 smartphones.
We've grown accustomed to Apple releasing new iPhones every year, to the point where the iPhone 14 event was considered one of the most exciting events. Naturally, the base model wasn't drastically different from its predecessor in practicality.
However, instead of just the Mini model, Apple introduced the Plus type, and on the other hand, the Pro models were equipped with a new hole-punch screen.
The Dynamic Island, or the Dynamic Island (the name Apple chose for the part on the screen and related software enhancements), represents the most significant design change for the iPhone in recent years.
In many ways, this feature compensated for the lack of change in positioning on Apple's flagship phones. Nevertheless, many consumers have concluded that they don't need to upgrade their phones.
Even if these phones don't change much, we can be confident that Apple will unveil the new versions with an exciting event that will capture the attention of many users.
As rumours and leaked information about the iPhone 15 series show, the 2023 iPhones won't change significantly. However, some of the most significant weaknesses in the iPhone compared to its Android competitors will likely disappear this year.
In this article from Wesam Web, we look deeply at everything we know about the iPhone 15 family up until now.
iPhone 15 release date
After weeks of speculation and rumours about the September Apple event, the American tech giant has finally announced in a press release that it will hold a news conference on September 12, 2023. The unveiling of the iPhone 15 will take place during this event.
Colours and models of the iPhone 15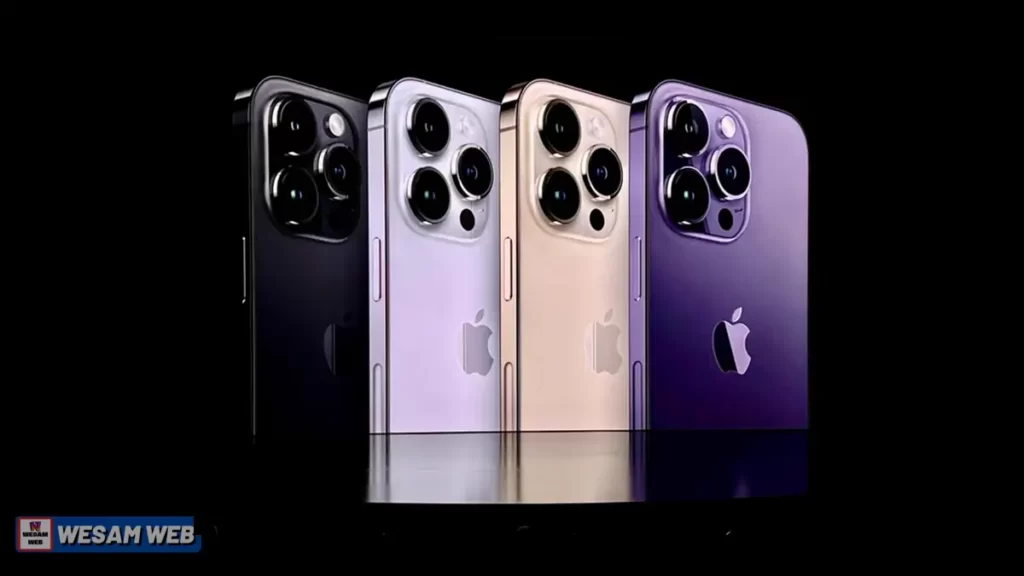 In 2023, Cupertino is expected to introduce four new models of the iPhone with the same design as in 2022. Like the iPhone 14 series, there's likely to be a regular iPhone 15 alongside a larger Plus model and two more advanced and costly models.
The naming convention might remain the same, but some discontent has suggested that this might change for the top-tier model. Apple will likely use the "Ultra" extension instead of "Pro Max."
This is a strategy Apple recently implemented for its advanced Apple Watch, allowing it to increase the price of the iPhone once again.
As for the colour options, no official information is available yet; however, a recent leak from 9to5Mac earlier this year hinted at a new red colour. The hex colour code is 410D0D, and the name of this colour code is Dark Sienna, as seen above.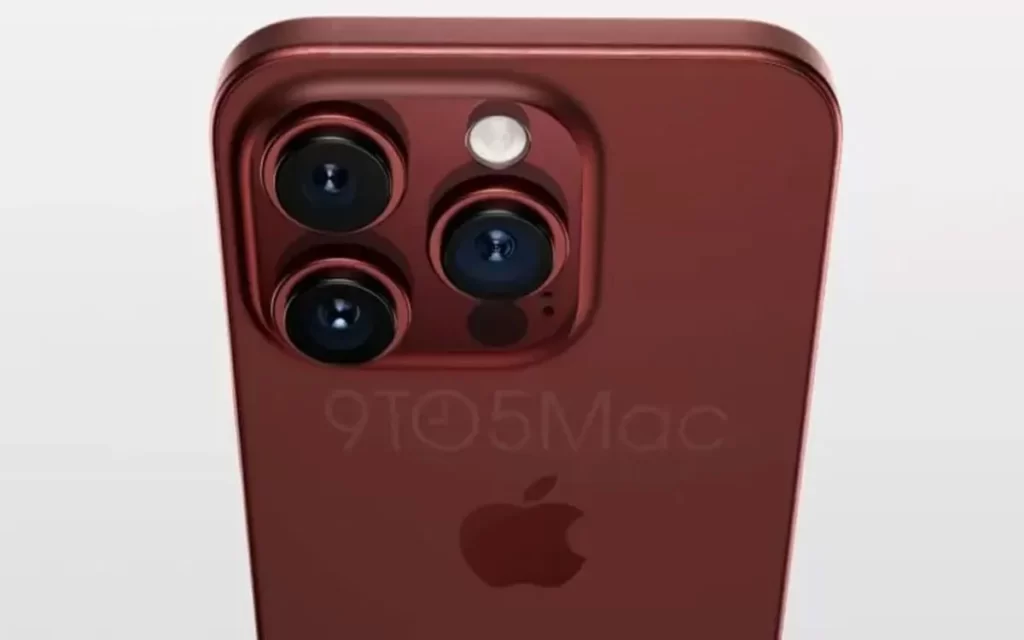 While Dark Sienna is the colour code name, Apple might choose a different name for this colour. This colour is also believed to be exclusive to the Pro and Pro Max models.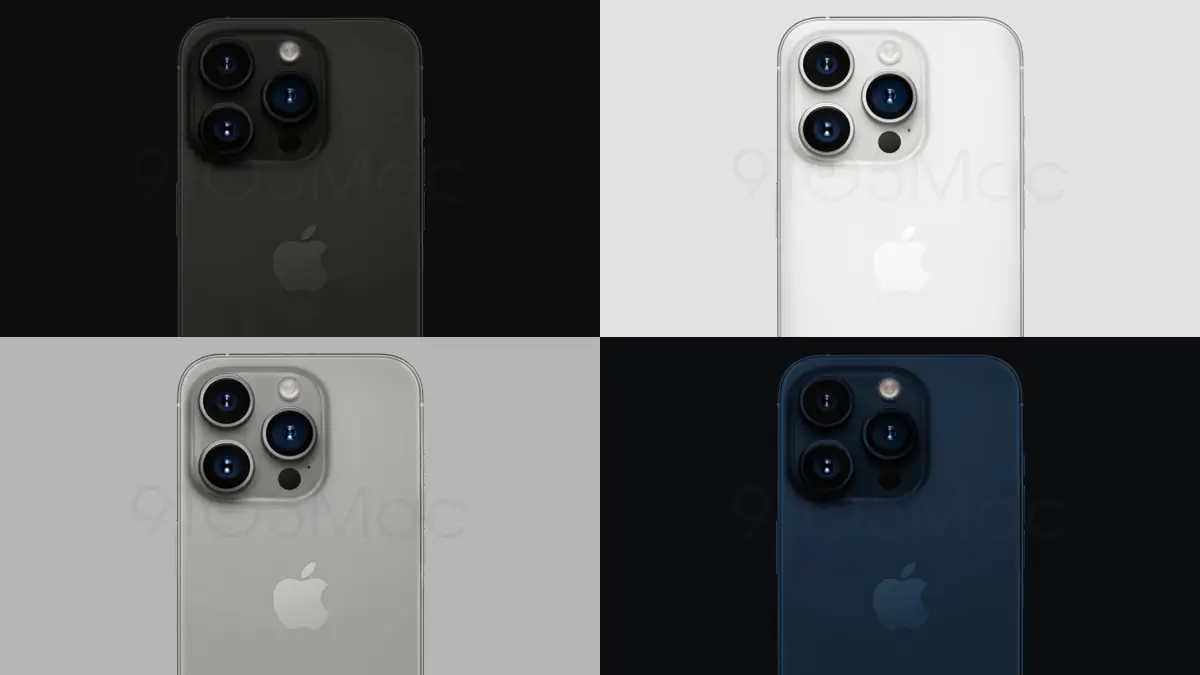 In addition to Dark Sienna, the Pro models are expected to come in black, silver, blue, and grey. There won't be any gold or purple colours this year.
A leaked image by user X (formerly on Twitter), Magin Bu, shows a USB-C port for the green iPhone 15 model.
The non-Pro models, namely the iPhone 15 and iPhone 15 Plus, will likely come in black, green, blue, yellow, and pink, with the new colour probably arriving in spring 2024.
In late May, MacRumors obtained several iPhone 15 models. The back part of these models was made of crystalline glass, exclusive to the iPhone 14 Pro models. According to these media reports, non-glossy glass could be used in all iPhone 15 models.
Design of the iPhone 15
The iPhone 15 models are expected to be similar to the iPhone 14 models, but the notch will be extended across the entire series. This means that all iPhone 15 models won't have a gap and will instead use the Dynamic Island feature introduced in the iPhone 14 Pro models.
USB-C Port
Apple is replacing the Lightning port in the iPhone 15 with a USB-C port, allowing it to comply with new regulations implemented in Europe. These regulations require Apple to manufacture iPhones with USB-C ports in Europe.
Reliable sources, including Bloomberg's Mark Gurman, Ming-Chi Kuo, and others, have stated that Apple plans to switch and use a USB-C port instead of the Lightning port.
With this change, Macs, iPhones, and iPads will be charged using USB-C, enabling Apple customers to charge their devices using the same standard.
According to reports, iPhone 15 Pro models with USB-C ports will support higher data transfer speeds. In contrast, standard iPhone 15 models will retain USB 2.0 speeds, similar to Lightning, providing Pro models with an advantage.
Apple analyst Ming-Chi Kuo said iPhone 15 Pro models will support at least USB 3.2 or Thunderbolt 3. With this upgrade, iPhone 15 Pro models can transfer videos and other file types much faster.
USB 2.0 transfer speeds are limited to 480 megabits per second, while USB 3.2 supports speeds of up to 20 gigabits per second. If Apple adds Thunderbolt 3 support to iPhone 15 Pro models, data transfer speeds could reach 40 gigabits per second.
According to a long-time leaker, the cable included in the iPhone 15 box might be limited to USB 2.0 transfer speeds. They claim that these cables have USB 2.0 data transfer speeds of up to 480 megabytes per second, compared to Lightning.
Using a separate Thunderbolt cable, iPhone 15 Pro models might support faster Thunderbolt transfer speeds. This means those purchasing the iPhone 15 Pro or iPhone 15 Pro Max (Ultra) models will need to buy a different cable to achieve the higher speeds on those phones.
The leak also suggests that the new port might offer unique iOS 17 operating system features. One of these features could be the ability to output to displays at a maximum resolution of 4K.
Recent rumours have pointed to the actual cable for the new iPhone devices. It seems to be a USB-C cable. The wires appear to be the same colour as the iPhone and feature decorative material. You can see the leaked images below:
The cables inside the box are supposed to be longer than usual. This could mean cable lengths of up to 1.6 meters. This is roughly twice the length of the one-meter cables you see in iPhones today.
iPhone 15 and curved display?
Since the unveiling of the iPhone 12, Apple has moved away from iPhones with curved edges and shifted to other models with flat edges. However, with the iPhone 15 series, the company might change the equation again and lean towards curved edges.
According to the renowned leaker, we might witness a design reminiscent of the iPhone 5C, which featured a flat front and a curved back. While this return to such a design trajectory might seem peculiar to some, it could align with the latest MacBooks' bottom design. Apple places significant emphasis on maintaining a consistent design language across its products.
There's a rumour that titanium will be used in crafting the Ultra model. Naturally, such exceptional cases also depend on supply chains, and we might not see anything like this at the time of the iPhone 15 launch.
We now have design concepts that illustrate the potential design:
Ming-Chi Kuo claimed that Apple might replace physical buttons with touch buttons on the iPhone 15 Pro. There's also speculation that the iPhone 15 Pro will feature a multi-function action button instead of the silent button. While the action button is still expected to be present, adding touch buttons seems unlikely.
In May 2023, some media outlets, including Apple Insider, obtained a version of the iPhone 15. The port provided all the metal models intended for testing accessories and cases.
Its design appears relatively similar to the previous generation. The most significant differences regarding all iPhone 15 models include the larger USB-C port and the circular edges we mentioned earlier. From appearances, most changes seem to be limited to the iPhone 15 Pro and Pro Max.
Another port seemingly received another version, featured by the YouTube channel Unbox Therapy. In a 20-minute video, the host, Louis Hilsenter, showcases a life-sized model that appears closer to what the iPhone 15 might look like compared to previous metal models.
Apple replaced this notch with capsule-shaped cutouts for the iPhone 14 Pro and iPhone 14 Pro Max. It's expected that Apple will do the same for standard models in the next generation, as they, too, benefit from the Dynamic Island feature.
The leaked image of the front glass panel and the attributed protector for the iPhone 15 series confirm this speculation. The well-known leaker Ice Universe shared the image and included all iPhone 15 models. On the other hand, this image also appears to affirm the slim edges of the Pro models.
Specifications and Screen Size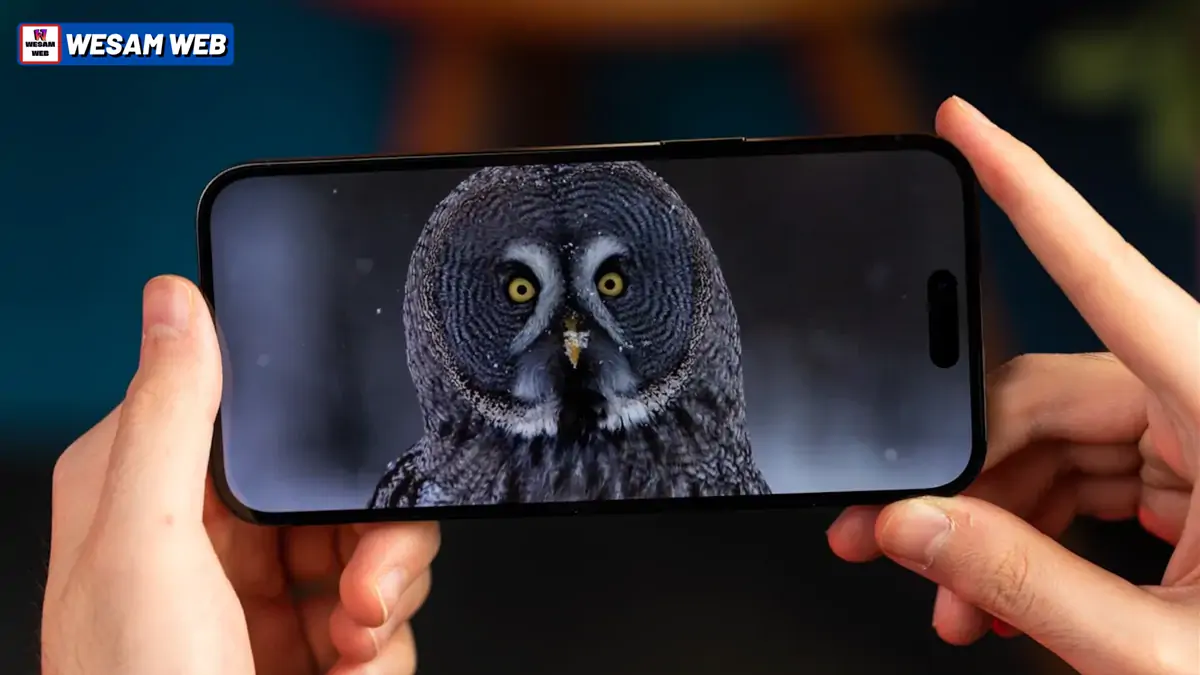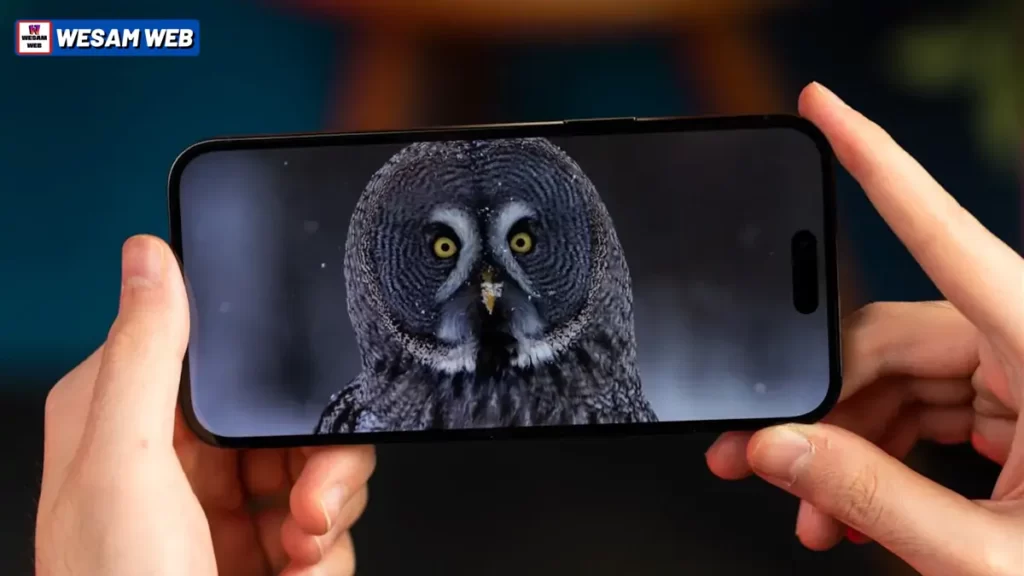 Considering Apple's history, it's unsurprising that the iPhone 15 might closely resemble the iPhone 14 in design. However, there might be some changes on the screen. According to rumours, the upcoming iPhone generation will feature a standard 6.2-inch screen, slightly larger than the iPhone 14's 6.1-inch screen.
Furthermore, the Pro Max model's screen will have a brightness of 2500 nits. The downside is that Apple might stick with a 60 Hz refresh rate. Cupertino is said to be moving towards micro-LED screens in the future, but we won't see them in the upcoming generation.
It's safe to say that Apple will introduce an entirely new chip, and the expected A17 Bionic chip will likely be the first to be based on TSMC's new 3-nanometer process.
Mark Gurman claimed on July 30 that the iPhone 15 and models will continue to use the A16 Bionic chip, while the Pro models will have the much more powerful 3-nanometer chip. The A17 chip is said to include additional GPU cores and a maximum clock speed of 3.70 GHz.
A report from research company TrendForce suggests that Apple will increase the RAM capacity and specifications of the iPhone 15 series. Before his word, the company indicated that the iPhone 15 Pro might have been able to upgrade to 8 gigabytes of RAM to match its new chip.
This increase in random access memory (RAM) isn't expected in the standard models, but these devices might at least be upgraded to LPDDR5 RAM.
A leaker claimed that the Pro model might feature 6 gigabytes of RAM but later mentioned that Apple tested both six and 8-gigabyte RAM configurations, and it's unclear which design the company will adopt.
At the same time, the iPhone 15 might see a substantial storage boost. According to a Korean blogger, the Pro and Pro Max models might have a 2-terabyte option. Another rumour from the Chinese social media platform Weibo suggests that Apple might offer four storage options, including 256GB, 512GB, 1TB, and 2TB.
A Chinese publication, IT Home, citing a source within Foxconn, claims to have information about battery capacities for all four models. According to this source, the iPhone 15 will have a battery capacity of 3,877 milliampere-hours (mAh), the iPhone 15 Plus will have 4,912 mAh, the 15 Pro will have 3,650 mAh, and the iPhone 15 Pro Max will have either 3,650 or 4,852 mAh. Of course, this rumour was quickly refuted, so its accuracy cannot be confirmed.
Another battery-related rumour suggests that Apple might use a stacked battery in the iPhone 15. Each stacked battery cell utilizes a technology called "tabbing. In this technique, battery elements and separators are folded in layers rather than rolled.
Since this approach frees up packing space for battery cells, more active materials can be loaded, increasing the overall battery capacity.
Stacked battery technology allows for higher energy density compared to conventional batteries. Additionally, instead of concentrating heat in one area, the generated heat is distributed evenly throughout the cell, increasing battery lifespan.
It's said that Apple is considering 40-watt and 20-watt wireless charging via MagSafe, but it's unclear if Cupertino will offer this feature in the iPhone 15 series.
Currently, the iPhone 14 Pro Max can be charged at a maximum of 29 watts, but its charging speed through MagSafe is 15. Note that the accuracy of this information hasn't been verified. Additionally, 9to5Mac suggests that some models might feature 35-watt charging speeds.
iPhone 15 camera
Every year, Apple captures the attention of enthusiasts with the camera on its smartphone, either through hardware improvements or software enhancements. In 2023, we expect the latest and largest image sensor from Sony to enhance the performance of the primary camera, possibly for the Pro models. The new sensor design absorbs more light to improve camera performance in low-light conditions.
Based on leaked images, Apple uses the same dual-camera setup on the rear of the iPhone 15. The third camera might be used in the Pro models. Additionally, the iPhone 15 Pro cameras will appear thicker than before, suggesting an upgrade to larger sensors.
Ming-Chi Kuo believes that the iPhone 15 and 15 Plus will feature a 48-megapixel camera, a technology that Apple used in the iPhone 14 Pro and iPhone 14 Pro Max, but it seems they will retain a smaller sensor.
Another element contributing to improved captured images is the enhanced LiDAR scanner. According to information published by MacRumors, Sony will supply most of the new LiDAR scanner components for the iPhone 15 Pro and iPhone 15 Pro Max. Finally, significant camera improvements are something we can look forward to.
The most exciting aspect is that Apple might finally opt for a periscope lens with 5x or 6x optical zoom, although this feature could be exclusive to the iPhone 15 Pro Max (Ultra).
Optical zoom cameras have distinguished themselves on flagship Android phones for many years, so this could be the most significant camera upgrade for the iPhone to date.
Mark Gurman emphasized that we should expect numerous upgrades for the iPhone 15 camera, including the ability to achieve a broader range of optical zoom in the larger model. This seems to reflect the claims about the periscope lens.
Another rumour, this time from a former Twitter user called RGCloudS, suggests that the iPhone 15 might feature a hybrid lens consisting of a glass element and a plastic element with an f/1.7 aperture. This lens captures light about 15-20% better and produces improved colours. It's also evident that the iPhone 15 will be the first non-Chinese brand to possess such a lens.
More information and features about the iPhone 15
Dynamic Island, which was present in the iPhone 14 Pro and Pro Max, is the standout feature of the current phones. However, the regular iPhone 14 and the new Plus model use steps. As mentioned, all iPhone 15 models will likely feature the latest capsule-shaped aperture and the Dynamic Island software experience.
The standard model was also supposed to feature a ProMotion display with a higher refresh rate, but it seems this feature has been cancelled.
One of the new things being added to the iPhone 15 is the "Action Button. It's unclear yet what this button will be used for, but Apple accidentally revealed its capabilities.
In the fourth beta release of iOS 17, a piece of code indicated this button could have several functions, such as executing shortcuts, activating silent mode, quick access to the camera, flashlight, voice notes, and more.
As for Apple's artificial intelligence, Gurman revealed details about an AI-based virtual trainer called Quartz. He states that the Quartz app will essentially be a training device running on iPhones and Apple Watches. Gurman claims that this feature will be available next year.
Speculation about AI grew when Apple analyst Dan Ives claimed that the Apple Health app would receive significant AI improvements.
In another report, Ives mentioned that the app will be able to customize a person's training and meal plans and track everything from sleep to breathing with better data. This is achieved through motion monitoring, exercise routines, and dietary intake. The analyst also said Apple will develop AI to measure mental well-being by analyzing speech and text messages.
Evidence suggests that only the iPhone 15 Pro and Pro Max models will support Wi-Fi 6E. Rumours previously circulated about the arrival of Wi-Fi 6E, expected to be available across all models.
Apple will continue using Qualcomm's 5G modem for the 2023 iPhone models, just as it did with the iPhone 5G. There were rumours that Apple might use its modem by 2023, but the technology won't be ready until 2024.
Therefore, all iPhone 15 and 15 Pro models will use the same Qualcomm modem, likely the X70. The Qualcomm X70 modem offers improved AI for faster processing speed, better coverage, enhanced signal, reduced latency, and up to 60% improved power efficiency.
Other rumours include recording 8K video and battery life improvements of up to 4 hours for the higher-priced model. In addition to battery life improvements, efficiency enhancements in the A17 Bionic chip are expected to result in a 35% decrease power consumption.
iPhone 15 accessories
Details about iPhone 15 accessories are limited, but rumours provide insight into what to expect.
Like any other smartphone, the iPhone 15 will have various cases. However, one leaker named DuanRui claims that Apple won't release a leather case for the iPhone 15. On the other hand, Apple hasn't shown signs of discontinuing its leather case frame, as the company has sold several leather cases for the iPhone 14 and offers leather straps for the Apple Watch.
Wireless Charging Qi2
According to rumours, the iPhone 15 will support the Qi2 wireless charging standard. Additionally, these chargers seem capable of delivering 15 W of charging power, matching the speed of Apple's MagSafe chargers.
iPhone 15 price
According to Mark Gurman, Apple may increase the iPhone 15 Pro and Pro Max price. An increase in the iPhone 15 price was also suggested by analyst Jeff Poe, who says Apple might start the iPhone 15 Pro at $1099, higher than the $999 price of the iPhone 14 Pro. price
If these predictions hold, the starting price of the iPhone 15 Pro Max could be $1199. Another analyst suggests that the iPhone 15 Pro Max could be $200 more expensive than the iPhone 14 Pro Max.