Microsoft appears to be shifting to a three-year update cycle for major Windows releases, indicating that Windows 12 might be announced soon, possibly next year. While Microsoft hasn't officially confirmed anything about Windows 12, plenty of rumours are circulating. Here's everything you need to know.
Everything We Know About Windows 12
The introduction of Windows 12, the following operating system from Microsoft, might be closer than anticipated. Rumours suggest that the release of Win12 could happen as early as 2024, which is quite encouraging as an early replacement for Windows 11 could be pretty satisfying.
Furthermore, while Microsoft, like MacOS and other operating systems, should rely on yearly updates, future versions are expected to be presented in shorter timeframes. However, after the release of Windows 12, what seems more noteworthy is how it will progress compared to Windows 11.
What new and improved features will Windows 12 bring? Users have long pressed Microsoft for additional capabilities, some of which were included in the 2022 update, leading to changes in the Windows taskbar.
In this article, we will review all the available information about the next major Windows update and its features. Then, we will highlight the features that users eagerly anticipate in Windows 12.
Rumours About Windows 12 Release Date
Some reports indicate that the next iteration of Windows is slated for release in 2024, approximately three years after the launch of Windows 11. Considering the release timelines of previous Windows versions, we can hope that Windows 12 will be available in the latter half of 2024 or towards the end of 2024, coinciding with the end of support for Windows 10 as well.
The company previously announced a shift to annual feature updates instead of biannual releases for the Windows operating system—such as in 22H2. If the yearly update cycle is accurate and Microsoft plans to release Windows 12 in 2024, we might not see a 24H2 for Windows 11. Instead, we could potentially anticipate a 23H2 release.
Devices Compatible with Windows 12
When Microsoft unveiled Windows 11, one of its crucial usage requirements was the inclusion of a Trusted Platform Module (TPM) in the hardware—a security feature present in most new motherboards.
This raises the question: Will Microsoft once again leave older computers behind? There is currently no definitive answer to this query. While Microsoft might impose a similar requirement for running Windows 12, there will likely be some form of solution to allow incompatible computers to install Windows 12.
Other requirements for Windows 12 are expected to be similar to those of Windows 11, including:
A compatible 64-bit processor.
DirectX 12 compatible graphics (WDDM 2. x)
UEFI firmware with Secure Boot capability.
Internet connection (for updates and activation).
As the landscape of operating systems evolves, we'll keep a close eye on the developments surrounding Windows 12. Stay tuned for updates.
New Features of Windows 12
We cannot definitively ascertain the new features that Windows 12 will offer. However, some reports hint at new concepts for this operating system version, which we will explore below.
More dynamic user interface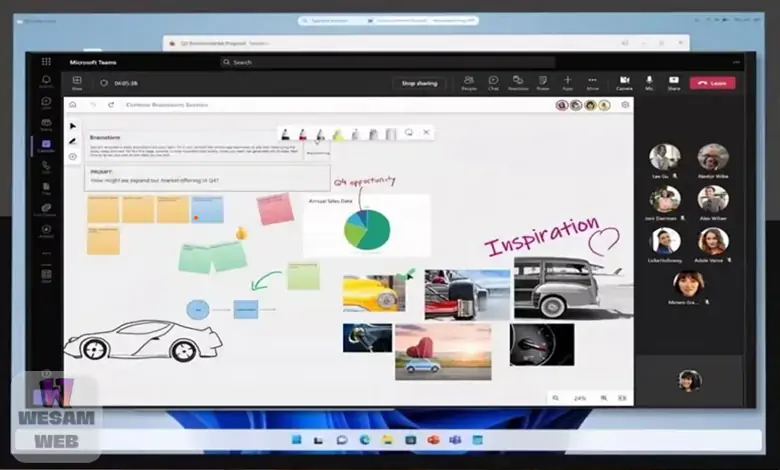 During the Microsoft Ignite conference, CEO Satya Nadella inadvertently revealed the design of Windows 12, showcasing some exciting changes. These include a floating taskbar and system icons like Wi-Fi and battery indicators. Additionally, a weather tool now appears at the top of the screen. The future of Windows seems to resemble MacOS or some Linux distributions.
Of course, as this is an early prototype of the Windows 12 operating system, it will likely change or even be entirely removed by the time of its official release. After years of development, Windows 11 made significant modifications to the taskbar. If the new concept is feasible, Windows 12 will bring further improvements.
Windows 12 Expected to Introduce New Design Approach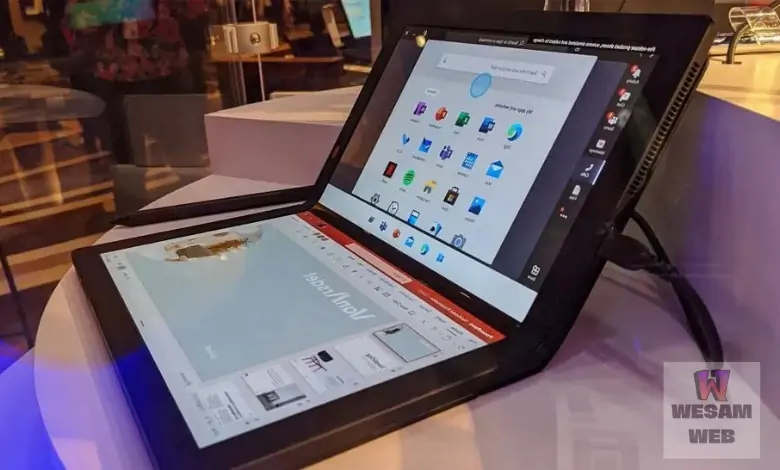 Recent speculation suggests that Windows 12 might adopt a different approach to the core design of the operating system. Microsoft intends to make Windows 12 more modular, meaning specific operating system components can be activated or deactivated for individual devices.
This concept, called CorePC, enables more customized experiences for devices with different form factors and capabilities.
Initially, Microsoft planned to compete with the Chrome OS by achieving expandability with Windows Core and Windows 10X; unfortunately, this project was abandoned. We expect Windows 12 to be a lightweight operating system focused on the web, similar to Chrome's performance.
After Microsoft's missteps in previous Windows releases, it might be time to re-enter the competition with Chrome OS by releasing a new version of Windows.
Faster Updates
In addition to the modular structure, another change highlighted in the source is including mode separation" in Windows 12. This means that users won't be able to access some aspoperating system elementsich will be placed in a separate section by Microsoft. This enables Windows to upgrade core sections freely without concern about user interaction or difficulties.
Mode separation could also lead to an improved experience with system resets. Since users can't access the system data in these sections, the likelihood of damaging these files is reduced, and rebooting the device is expected to result in better performance.
Artificial intelligence features
One of the areas where Microsoft seems to be planning to introduce additional artificial intelligence (AI) functionalities to Windows 12 is not far-fetched.
One of these features could be that Windows 12 recognizes on-screen materials and suggests alternative actions based on what is displayed. On the other hand, Windows 12 could identify objects within images and facilitate copying and pasting these objects elsewhere.
The features we want
Although there is not much information available about Windows 12, and it is not even clear that such a resource exists externally, we know our expectations from it very well. We will mention the most important ones below:
Seamless Updates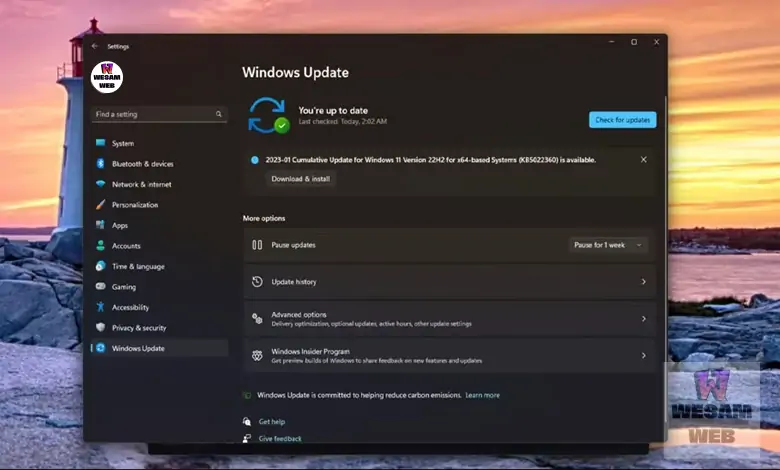 One of the significant changes Microsoft announced for the Windows 11 operating system is the implementation of more minor background updates to make the overall process less cumbersome.
While these changes are welcome, the process isn't as seamless as it should be. Users need to download and install updates and restart the computer, much like when the laptop undergoes several changes during an update.
In comparison, ChromeOS and Android offer smoother updates, with most changes occurring in the background. Although a device restart is still necessary, it's more of a standard reboot where your device is backed up with the new update installed.
However, Windows 11 still imposes a waiting period for users after the restart to install updates. While this is somewhat acceptable for significant updates, it shouldn't be the case for cumulative updates we receive monthly.
Enhanced Features
The Khash tools in Windows 11 have numerous capabilities not provided by Microsoft until now. For instance, Microsoft's web-based tools were supported only for a long time. On the other hand, the tools page is also filled with news articles that rarely prove helpful or entertaining for users. Unfortunately, users can't disable them.
Offering more customization options to turn off the news brief in a new version of Windows could be an essential feature, allowing users to use the tools exclusively.
Start Menu Customization
The new Start menu in Windows 11 compels you to use its default layout without many customization options. Although Windows 10's Live Tiles weren't everyone's favourite, having a customizable Start menu, which can be resized to accommodate more icons and apps, is undoubtedly a feature we'd like to see again.
Additionally, having more precise control over the number of rows of pinned and recommended items would be better. With these features, the "Start" menu could focus on more valuable elements.
Better Integration for Control Panel and Settings
In Windows 10 (and somewhat in Windows 8), Microsoft made significant efforts to transition settings from the Control Panel to the Settings app. However, in Windows 11, many more complex environments still require opening the Control Panel, which somehow disrupts the design language's cohesion.
It would be great if Microsoft managed to run Windows 12 in a state that appears more complete than previous versions. Microsoft should update the user interface to make the user feel more consistent. Fans have mocked recent Device Manager versions, which might be a step in the right direction.
Easier App Uninstallation
The Microsoft Store was introduced in Windows 8, and although it wasn't popular then, it introduced a significant feature. Microsoft Store apps were consolidated, and you could install and uninstall them seamlessly.
This feature still applies to most store apps. You simply click the "Uninstall" button to remove the program from your computer without any additional fuss.
However, some apps don't use this package format and come with custom installation tools. It would be ideal if Microsoft could create a smooth uninstallation experience.
Combining Skype and Teams in MSN Messenger 12
Everyone acknowledges that Microsoft's recent efforts to provide communication and video chat services through messaging software haven't succeeded.
Zoom took the lead among messaging apps as the world needed more virtual connections, leaving programs like Skype in the dust.
While both Skype and Teams have added new capabilities recently, it's still challenging to determine which one to use. For example, if you need to install the Teams app for a job interview, you must do it promptly and double-check that it works correctly. If your goal is unclear, you'll feel confused. Instead, Microsoft should end both services and start anew by reintroducing and merging them into MSN Messenger.
If consumers desire it, reviving the old MSN chat services wouldn't just be a successful decision; instead, it could compete with Zoom, Google Meets, and FaceTime by offering robust new capabilities.
Integrating Slack into these messages could build a channel at the touch of a button when users request a video conference and invite the target audience to a conversation on MSN Messenger. Microsoft must reconsider its approach to messaging apps, and reintroducing MSN Messenger would be an excellent place to start.
Live Wallpapers
For years, Android and iPhone devices have had live wallpapers that display animated images on the screen. However, Windows and Mac computers left this feature to third-party programs like Wallpaper Engine, which provides animated wallpapers and the ability to display computer information on the screen.
To implement this in the Windows 12 operating system, Microsoft could focus more on the operating system's theme capabilities, as evident from the dark themes in Windows 11. Creating a separate area for wallpapers with an option to input static content and sync it with live animated wallpapers would be a feature that appeals to all users.
Furthermore, Microsoft could reintroduce old wallpapers from its operating systems to Windows 12, such as the famous Green Hills image. Animating these and introducing innovations like displaying battery or weather information on the clouds would bring a more dynamic desktop surface to users' devices.
Such work could update computers without external tools and reduce the need to use the taskbar for additional information display.
Dedicated Podcast Apps
While reintroducing Windows Media Player to the new Microsoft operating system is a positive step, adding additional capabilities like podcast files doesn't align with how Media Player is used.
Since 2019, MacOS has had its dedicated Podcast app with Big Sur. However, if you want to use a similar program on Windows, you'd feel puzzled because Microsoft doesn't offer an app for this purpose. Consequently, Windows 12 should have its dedicated podcast app usable across platforms like iOS and Android to sync subscriptions across the user's devices.
Podcasts are top-rated today, and it would be great if users could manage them directly on Windows without additional software. Such a step could also facilitate Microsoft's content delivery efforts across all devices.
Custom Audio Streaming App
Another notable innovation in Windows is the ability to stream audio and video. Users have been pouring their favourite entertainment using tools like OBS and Twitch for years. However, the mentioned software always requires additional work from users to ensure good quality and short transition times for supplied materials.
Another issue is additional peripheral tools like Ring Light or Stream Deck for faster system management via shortcuts.
Managing multiple apps simultaneously to control the tools used by the user is challenging and exhausting. Therefore, Windows 12 should have an app that contains all streams and peripheral devices in one place.
Microsoft has attempted to enhance the gaming experience in Windows 11 through the redesigned Xbox app and HDR support. At the same time, many gamers are streaming their games through Windows, which could provide Microsoft with a golden opportunity.
Since all work is being moved to software, having one app to control lighting and streams would benefit consumers. This feature allows for the automation of streams based on schedules, ongoing games, and dynamic lighting throughout the day.
Such a feature could encourage gamers to consider Windows as a service, as Microsoft CEO Satya Nadella mentioned in 2015 with the introduction of Windows 10. Additionally, Windows 12 could become a perfect tool for live-streaming platforms to attract more followers and revenue.
Improved Lock Screen
The lock screen, which has remained unchanged since Windows 8, is a user interface aspect that needs an upgrade. The lock screen lacks many features; it only displays the time and can be customized to show notifications from one app, like the calendar or weather.
Microsoft should prioritize redesigning the lock screen in Windows 12, allowing users to view more alerts without logging in. Taking notes, whether using a pen, mouse, or keyboard, would remain the same.
Improved Integration between Windows 12 and Android
Windows 11 connects your Android phone and your computer through the Phone Link app; however, this doesn't provide a seamless user experience.
A Windows user should be able to view phone notifications from the taskbar to access information about the phone's battery life and other essential matters without needing a separate program.
Windows users should enjoy the same enjoyable experience as Mac and iPhone users. Generally, consumers don't want to use third-party software to access their Android phones from Windows, and this isn't a demanding request.
We've tried to highlight the key improvements we expect Microsoft to prioritize in the next release of Windows in the following post; of course, topics like a faster Windows update system and security upgrades should be on the company's agenda.
However, we're still far from the release of Windows 12, and we don't even know what its name will be. Nonetheless, we hope that Microsoft will incorporate the changes and upgrades we desire in the next version of Windows and witness better quality and performance in Windows 12.
But in the end, what's your opinion on Windows 11 and the upcoming major update to Microsoft's beloved operating system? What issues do you expect Redmond to address, and what features will it add to Windows 12?